A description of affirmative action as one of the most controversial dilemma facing our equal status
Please be patient while it loads! The zip-file will automatically uncompress and you can view it offline on your browser.
Yet, as a leader, you are remembered because you were able to move an agenda. Leaders are remembered for their accomplishments, not their promises. He presents a four-step process that anyone can learn to master with practice.
To move an agenda, you need to learn to harness what others have to offer if for no other reason than you have blind spots. You need to build a coalition and develop the managerial skills required to maintain forward movement.
It requires a campaign of pragmatic leadership. Second, you must mobilize your campaign. Third, you need to negotiate buy-in. And fourth, you must sustain momentum.
In this post we will focus on the first stage—Anticipate the Agenda of Others—because this is the stage that most of us miss or move too quickly over and set ourselves up for frustration or failure.
Anticipate the Agenda of Others This means knowing where others are coming from. Putting yourself in their shoes. Our own egos are the enemy here. You need to know who you are dealing with—the stakeholders.
Top Dogs organizational decision makersGatekeepers the liaisonsGurus senior individuals, external consultants, the board of directorsand the Players people directly impacted by your agenda.
Fire Safety Plan
The players are your essential ally. All of these stakeholders have their own agendas and ways they go about accomplishing them. If you know where you are coming from and where others are coming from you can begin to see what might motivate someone to join your change effort.
This framework can help you do that. Distinguishing traditionalists from developers, developers from adjusters, and adjusters from revolutionaries allows you to identify where others are coming from quickly and efficiently.
In making these distinctions, be careful not to assume that these agendas are immutable or that people are uniformly consistent from one situation to another. Of course, we are a factor in the process.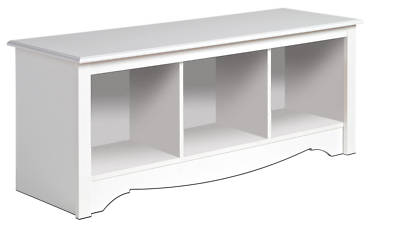 We have our own motivations and our preferred ways of dealing with change. It is critical that we know where we are coming from too. We may need to adjust the approach we are comfortable with in order to move our agenda.
Occupy Central - Part 5
The chart below helps you to see how your motivation relates to the motivation of others. But here is a key insight: Successful leaders understand that the real challenge is in the gray area—converting potential allies into allies and making sure the potential resistors are not transformed into full-fledged resistors.
Potential allies and potential resistors disagree with either your approach or your goals. Skillful negotiation may persuade these individuals to reconsider aspects of your agenda that differ from theirs.
If you are not careful, potentials can easily switch to resistors. Mobilize Your Campaign Timing and tone make a difference. Choose your words carefully to justify why your agenda should be supported. Make sure your idea is well thought through and you demonstrate the ability to see it through.
Politics and race
How will it benefit them? If they come on board, it is reasonable to assume that it can be done, will they get any of the credit, and are they protected if it fails.Archives and past articles from the Philadelphia Inquirer, Philadelphia Daily News, and alphabetnyc.com An exploration of the nature and history of capitalism.
Global capitalism, colonies and Third-World economic realities. Barack Hussein Obama II (reportedly born in Honolulu, Hawaii on August 4, ) was the 44th President of the United alphabetnyc.comd to serve as America first "post-racial" president, race relations largely deteriorated under President Obama's leadership.
During the years of his administration, a hard veil of censorship fell on the mainstream media and any discussion by critics was typically. This is strikingly beautiful – one of the best I've read from you.
One somewhat rambling thought I took away from this post, oddly enough, is that – in the face of a potential superintelligence – the status quo is not the only alternative to trying to build a Friendly AI.
T'S EASY TO THINK that you need a title to be a leader. So much of what we talk about when we talk about leadership is in the context of a title. [Content note: hostility toward social justice, discussion of various prejudices] "Words! Words! Words! I'm so sick of words! I get words all day through.